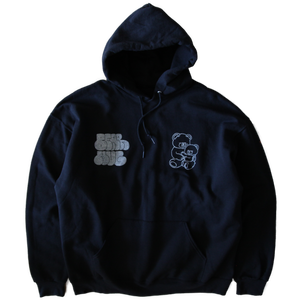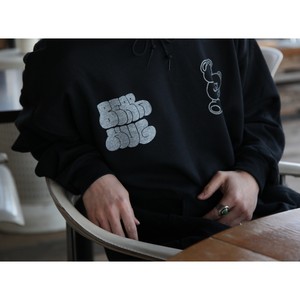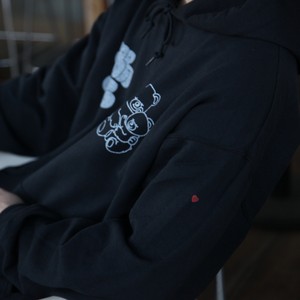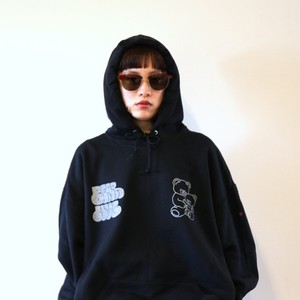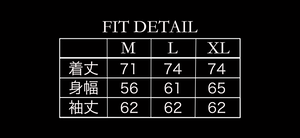 bear hug hoodie in black
bear hug とはスラングの一つで、力強く愛情を込めて抱きしめることです。現状なかなか人を抱きしめるのは難しいので、デザイナーなりに考えた人を抱きしめる方法です。大切な方へのプレゼントにもおすすめです。左腕には小さいハートがプリントされています。

裏起毛でフードは二重の作りになってます。シワになりにくいブレンド生地を使用しております。

50% 綿
50% ポリエステル

洗濯時は同系色と一緒に洗うようお願い致します。
プリント部分のアイロンの際は当て布をご使用ください。
染料の性質上、摩擦や汗などによって色移りする可能性がございます。

bear hug hoodie is the way to give you a bear hug. hope it's coming the time that everyone gives bear hugs each other safely.


cotton 50%
polyester 50%

wash with similar colors.
do not use optical brighteners.
do not use iron on printed part.
use a pressing cloth when ironing.

※モデル(152cm) XLサイズ着用 the model who is 4'11" wearing extra large size.
*Tax included.
*Additional shipping charges may apply, See detail..
About shipping fees
The shipping fee for this item varies by the shipping method. Customers can choose the shipping method at time of purchase.
普通郵便03

追跡ができないですが、一番安く発送ができる方法です。

Shipping Fees are the same all over country inside Japan ¥800
Small Packed 03

追跡ができないですが、一番安く海外発送ができる方法です。

Shipping Fees are the same in all countries outside Japan ¥1,200
*Japan domestic shipping fees for purchases over ¥10,000 will be free.